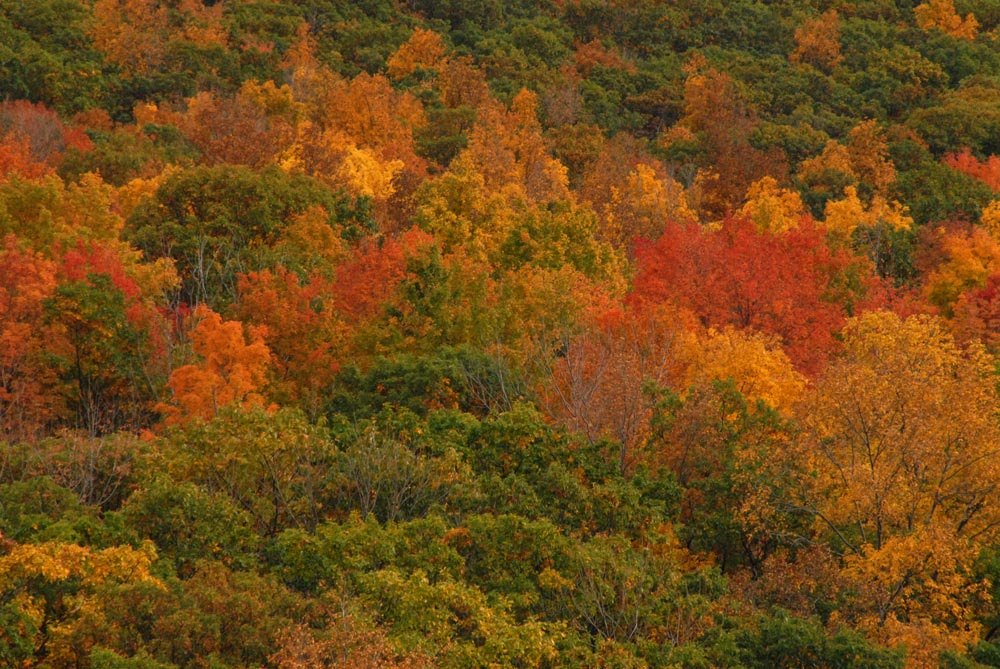 Find activities, fall festivals, fun things-to-do and events this weekend in Rochester, Canandaigua and the Finger Lakes…
September is an absolutely beautiful time in the Finger Lakes with plenty of adult activities as well as fun things to do for families and kids. The air is getting cooler and the crops are abundant. There are many harvest festivals to celebrate the beauty and bounty that the Finger Lakes Region of Upstate New York has to offer. You can enjoy hot air balloon rides, apple picking, pumpkin farms, famers markets, wine tours, harvest festivals, street fairs, arts & crafts shows, and beer & wine events going on around the Finger Lakes. Fall is a great time to enjoy Autumn weekend activities and events in Canandaigua, Rochester, and fun things-to-do all over the beautiful Finger Lakes. Find out what's going on this weekend…
Ring of Fire – Canandaigua Lake
September 2, 2017
Canandaigua Lake
Ring of Fire marks the unofficial end to summer in the Finger Lakes. The celebration starts at 9 p.m. on the Saturday of Labor Day weekend.
The Avett Brothers @ CMAC – Canandaigua
Saturday, September 02, 2017
CMAC Performing Arts Center – Canandaigua, NY
Located on the campus of Finger Lakes Community College
Canandaigua Wine Walk
September 2, 2017
Downtown Canandaigua, NY
Canandaigua Wine Walk is held on the First Saturday of every month. Stroll around beautiful Downtown Canandaigua and sample the finest Finger Lakes wines and food at various shops along Main Street. Local merchants include apparel shops, gift shops and novelty items, art galleries, restaurants and much more!
New York State Festival of Balloons
September 1-3, 2017
Dansville Municipal Airport
Children's rides and games, Tethered Balloon Rides, ongoing entertainment, international Food Court, Car Show and more fun things-to-do.
Vintage Grand Prix Festival
September 8, 2017
Watkins Glen International, Watkins Glen, NY
Check out over 600 classic sports cars of all ages at the Vintage Grand Prix Festival. Enjoy live music, wine tasting, food courts, and assorted other family activities and and fun things to do. Shop at vendors of racing items. Enjoy fireworks at dusk.
2017 Rochester Celtic Festival
September 8-9, 2017 – (Fri. 5-10pm | Sat. 2pm-10pm)
MLK Park at Manhattan Square in Downtown Rochester, NY
Rochester Celtic Festival is a family friendly event to celebrate the Irish culture. Enjoy live music and dance, both Irish and American food, local Rochester food trucks, and great Irish/Celtic-themed activities and vendors at the festival.
Hang Around Victor Day
September 9, 2017
Mead Square Park and along Main Street in the village of Victor, NY
Hang Around Victor and see more than 130 craft and community vendors, plus kids' activities, live music, festival food and food trucks. VictorFest fireworks at 9:30.
Webster Garlic Festival
September 9-10, 2017 – (10am-5pm)
Webster Recreation Center 1350 Chiyoda Dr. Webster, NY
Webster Garlic Festival celebrates all things garlic. The festival features speciality foods with a twist of Garlic, Garlic products, Arts and Crafts, and Entertainment and fun things to do. Rain or shine.
Macedon Center Fire Department Community Lumberjack Festival
September 9-10, 2017
Firemen's Field at 2481 Canandaigua Road, Macedon, NY
Saturday's amateur Lumberjack Festival competition event includes log rolling, two-man crosscut, buck saw, chain saw, log chop, and fire starting. On Sunday, lumberjack pros from all over the country and Canada compete in ax throwing, hot saw, two man crosscut, spring board and more. There is also a craft and collectables sale, petting zoo, and more.
CNY Tomatofest
September 8-10, 2017
Emerson Park – Auburn, NY
Enjoy family activities and music at the CNY Tomatofest. Shop for Hand-crafted soaps, jewelry, maple syrup, wood carvings, jams, hand-woven baskets, alpaca wool clothing, metal sculpture, hand-made doll clothes, and locally grown produce and flowers.
Clothesline Art Festival
September 9-10, 2017
Memorial Art Gallery of the University of Rochester
The Clothesline Art Festival is Rochester's largest and longest-running fine art and crafts festival. Check out original artwork by more than 400 New York state artists! Enjoy live music all day long, enjoy some of Rochester's fine food, visit the Memorial Art Gallery, and shop for bargains at the Gallery Store's Sidewalk Sale and the art library's used book sale.
Gaffer District Harvest Music Festival
September 16, 2017
Centerway Square Corning, NY
The two-day Gaffer District Harvest Music Festival event features Finger Lakes wine and craft beer tasting and a concert on Friday in Centerway Square. On Saturday, the Gaffer District Harvest Music Festival features the Corning Farmers Market, local food and craft vendors, children's activities, tractor display, shopping and dining incentives and a concert in Centerway Square. There are also music and events happening throughout Corning's historic downtown during the festival event.
Ionia Fall Festival
September 16, 2017
Ionia United Methodist Church- 2120 Elton Road, Bloomfield, NY
Ionia Fall Festival event features fun things to do like a tractor parade and displays, cake and dessert wheel, coin toss, displays, games, vendors and crafters, hayrides and more.
Art in the Park – Auburn
September 16, 2017 (10am-4pm)
Hoopes Park, Auburn, NY
Art in the Park in Auburn NY features over 40 artist vendors, live music, food trucks, Annual Jake Harding Memorial Plein Air Paint Out, youth art exhibition, kid's activities, and more.
Wings and Wheels in Hammondsport
September 16-17, 2017 (10am-4pm)
Depot Park, Hammondsport, NY on Keuka Lake
Wings and Wheels in Hammondsport, NY event features two days of seaplanes, cars, food, vendors, and more! Free to attend this fun September event in the Finger Lakes.
Palmyra Canaltown Days
September 16-17, 2017
Route 31 Park – Palmyra, NY
Shop at the 120 craft booths and 70 market vendors at the Palmyra Canaltown Days. Enjoy delicious food, wagon rides, guided tours, village museums, and antique shops.
Naples Grape Festival – Naples NY
September 23-24, 2017
The Naples Grape Festival event is held at the Naples High School Grounds and across the street at Memorial Town Hall from 10am-5pm, rain or shine. Enjoy wine, food, arts, crafts and local/regional music. Bake a pie for the World's Greatest Grape Pie Contest and sample every thing "grape" that this September event in Naples Valley has to offer.
2017 Appleumpkin Festival – Wyoming, NY
September 23-24, 2017 – (10am-5pm)
Village of Wyoming, NY
Appleumpkin Festival, a Fall Arts and Crafts Festival event in the Historic Gaslight Village of Wyoming NY, features live entertainment, craft vendors, strolling performers, baking contest and yummy festival treats.
Oktoberfest at Sonnenberg – Canandaigua, NY
September 29, 2017 (5:30pm – 9:00pm)
Sonnenberg Gardens – 151 Charlotte S. Canandaigua, NY
The 2017 Oktoberfest Party at Sonnenberg Gardens in Canandaigua NY event features live music, beer, wine, and food available for purchase. $7 per person
2017 Hilton Apple Fest
September 30- October 1, 2017 – (10am-5pm)
Hilton, NY
Hilton Apple Fest celebrates the apple harvest season with a weekend of free family entertainment including a juried craft show, an auto show (Sat), about 125 craft booths and 24 food booths at this weekend event.
Hunt Country Harvest Festival
Sept. 30 – Oct. 1, 2017
Hunt Country Vineyards – Branchport, NY
Enjoy delicious wines, drinks and snacks from Hunt Country Vineyards, Grape Stomping, Hay-wagon rides through the vineyards, pumpkin decorating, live music, and arts & craft vendors at the Hunt Country Harvest Festival. Admission to the event is free, as is standard wine tasting.
Autumn Festival of Ales – Honeoye Falls NY
September 30, 2017 – (1pm-5pm)
Fireman's Field – 270 Monroe St. Honeoye Falls, NY
The Annual Autumn Festival of Ales features sampling of over 40 craft beers by CB Craft Brewers, food vendors, live entertainment and a chili cook-off to benefit Mercy Flight Central.
Ithaca Apple Harvest Festival 2017
Sept. 29 – Oct. 1, 2017
The Ithaca Commons – Ithaca, NY
Ithaca's Apple Harvest Festival is a three day celebration of food, fun, and apples. The 2017 Apple Harvest Festival hosts plenty of apples, local produce, fresh baked goods, family entertainment, games, rides, prizes and live performances on two stages. Shop from over 60 different handcrafting artisans along Cayuga Street at the fall craft show which includes jewelry, ceramics, home decor, body care, specialty gifts, unique sculpture, clothing and so much more.